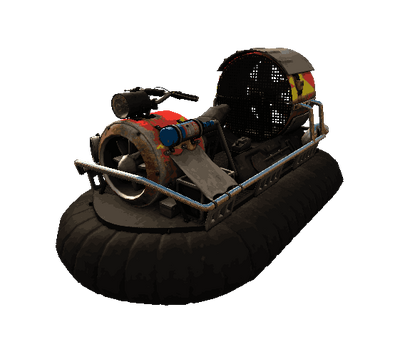 Trident
Unlocked
Rainier Peak
Cost
Maverick
Speed
Acceleration
Grip
Brake
Reliability
Asphalt
Off-road
With an insane acceleration, top speed around 100mph, and the ability to cut across deep waters, the Trident is a fun little off-roading vehicle.
The only non-wheeled vehicle in the game flies down asphalt while quickly topping out its speed limit. It treats dirt and off-roading about the same, although off-road it tends to lose more speed while climbing slopes.
Sensative turning makes it a bit fish-taily at times, and it's braking power is miserable.
When it hits the water, it is like hitting solid ground.
Ad blocker interference detected!
Wikia is a free-to-use site that makes money from advertising. We have a modified experience for viewers using ad blockers

Wikia is not accessible if you've made further modifications. Remove the custom ad blocker rule(s) and the page will load as expected.