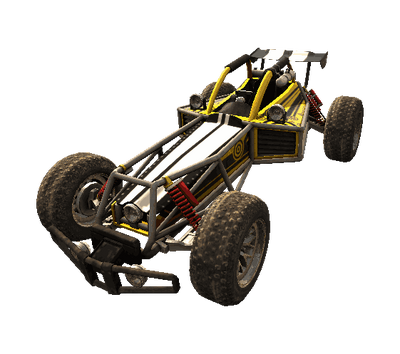 Trackmaniac
Unlocked
Dustbowl City
Cost
Won (Dark Dust)
Speed
Acceleration
Grip
Brake
Reliability
Asphalt
Off-road
Facts & Tips
Edit
The Flash v2.0, now with higher top speed and better drift control.
The best asphalt buggy is a possible reference to the most famous French videogame franchise of all time: Trackmania. It appears that Asobo Studio wanted to pay homage to the series that put France on the map of videogame history.
The stadium car, originally designed by Nadeo for TrackMania Nations, has suffered with time. The mind-blowing acceleration and grip of the past are now gone but it is still the best you can get as long as you do not leave the pavement and the wide dirt roads.
Ad blocker interference detected!
Wikia is a free-to-use site that makes money from advertising. We have a modified experience for viewers using ad blockers

Wikia is not accessible if you've made further modifications. Remove the custom ad blocker rule(s) and the page will load as expected.