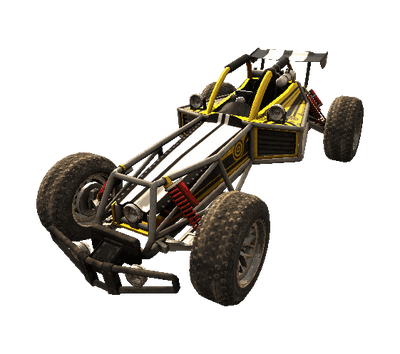 Trackmaniac
Unlocked
Dustbowl City
Cost
Won (Dark Dust)
Speed
Acceleration
Grip
Brake
Reliability
Asphalt
Off-road
Max Speed
128mph
The Flash v2.0, now with higher top speed and better drift control.
The best asphalt buggy is a possible reference to the most famous French videogame franchise of all time: Trackmania.
The stadium car, originally designed by Nadeo for TrackMania Nations, has suffered with time. The mind-blowing acceleration and grip of the past are now gone but it is still the best you can get as long as you do not leave the pavement and the wide dirt roads.