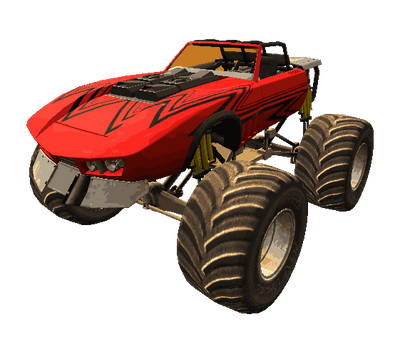 Tiger Shark
Unlocked
Drownington Cove
Cost
15275
Speed
Acceleration
Grip
Brake
Reliability
Asphalt
Off-road
Basically, an upgraded King Arthur
Better acceleration than the Bone Crusher combined with good grip & turning makes street / dirt-road travel good, but pure off-roading is lackluster
Because it's lighter than other trucks it tends to catch air off hills instead of hugging them (which can slow it down)
Overall, it's a decent sub for the Bullfrog in mid-level, mixed-road competitions that require quick turns, good handling, lots of dirt-roading and top speed. But, the Bullfrog bests it in competitions with lots of off-road.
Ad blocker interference detected!
Wikia is a free-to-use site that makes money from advertising. We have a modified experience for viewers using ad blockers

Wikia is not accessible if you've made further modifications. Remove the custom ad blocker rule(s) and the page will load as expected.