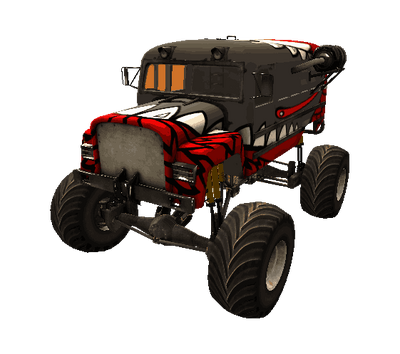 This massive school bus is the dream of all of those who were ever late to school because of traffic
Grip on all surfaces is impressive, but the grip on rocky surfaces is incredible
This vehicle is the most reliable in the game with it's high stats in a lot of areas. The only downside is clearly it's size.
This school bus is prone to rolling over on two wheels because of its high center of gravity and because of its size and weight
Depending on which vehicle you get first (Ironbear through race win, Educator through maverick, or Juggernaut through purchase) you'll basically be set for Truck races for a while. The Ironbear handles better, but the Educator has higher top speed and more reliability. The Juggernaut can get purchased before unlocking the other two, but it's out-classed by the other two. So, unless you absolutely want to complete your vehicle collection, there's not much point to getting the Juggernaut.
Ad blocker interference detected!
Wikia is a free-to-use site that makes money from advertising. We have a modified experience for viewers using ad blockers

Wikia is not accessible if you've made further modifications. Remove the custom ad blocker rule(s) and the page will load as expected.