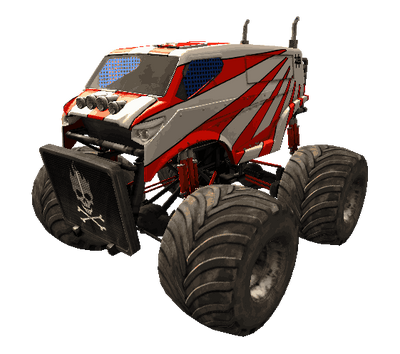 The Bullfrog
Unlocked
Drownington Cove
Cost
15340
Speed
Acceleration
Grip
Brake
Reliability
Asphalt
Off-road
A bit sluggish on acceleration & turning, but its a decent, mid-game truck for competitions needing a lot of off-roading or short-cuts
While it likes to hug the hills, too much speed can make it catch air. When it does it has a tendency to lean back quite a bit. If it leans back too much, you'll land nose-up and wipe out. You may be able to correct this by hitting your "lean forward" button.
Ad blocker interference detected!
Wikia is a free-to-use site that makes money from advertising. We have a modified experience for viewers using ad blockers

Wikia is not accessible if you've made further modifications. Remove the custom ad blocker rule(s) and the page will load as expected.