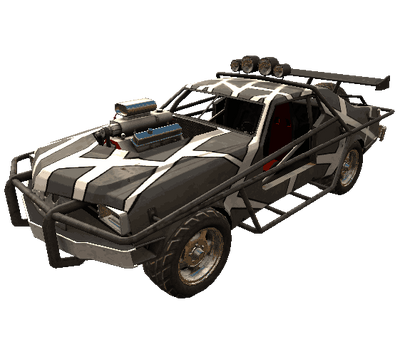 Stormrider
Unlocked
Drownington Cove
Cost
14475
Speed
Acceleration
Grip
Brake
Reliability
Asphalt
Off-road
This average, mixed muscle car is one of the most sensible vehicles in FUEL. It's not slow but not fast either, so it is quite an easy-going car. It tends to be a bit drifty, especially on dirt roads. And, like most muscle cars, if you end up off-road in the weeds it's liable to drift out of control in odd directions.
Based off the 1975 Ford Gran Torino, there's a livery that can make it like like the Ford from Starsky & Hutch (tv show). One of the biggest design features is its off center blower, the General Custer being the only other car that shares that similarity.
Ad blocker interference detected!
Wikia is a free-to-use site that makes money from advertising. We have a modified experience for viewers using ad blockers

Wikia is not accessible if you've made further modifications. Remove the custom ad blocker rule(s) and the page will load as expected.