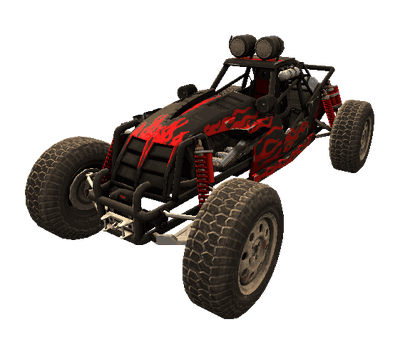 Salamander
Unlocked
Redrock Bluffs
Cost
37060
Speed
Acceleration
Grip
Brake
Reliability
Asphalt
Off-road
Basically a slightly faster Spider Wraith, but with a tad sloppier control (drifting) and acceleration. If you have the Spider Wraith, you can probably skip buying this, especially since you get access to the Firefly maverick (a superior-handling buggy) shortly after.
Ad blocker interference detected!
Wikia is a free-to-use site that makes money from advertising. We have a modified experience for viewers using ad blockers

Wikia is not accessible if you've made further modifications. Remove the custom ad blocker rule(s) and the page will load as expected.