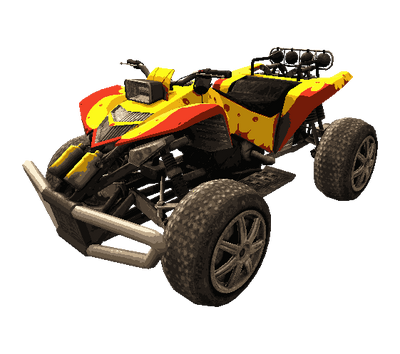 Mudblaster
Unlocked
Tsunami Reef
Cost
4395
Speed
Acceleration
Grip
Brake
Reliability
Asphalt
Off-road
Facts & Tips
Edit
A solid entry in the pure off-road ATV category.
Good grip makes drifting reliable & easy while maintaining top speeds on dirt & off-road stretches.
Ad blocker interference detected!
Wikia is a free-to-use site that makes money from advertising. We have a modified experience for viewers using ad blockers

Wikia is not accessible if you've made further modifications. Remove the custom ad blocker rule(s) and the page will load as expected.