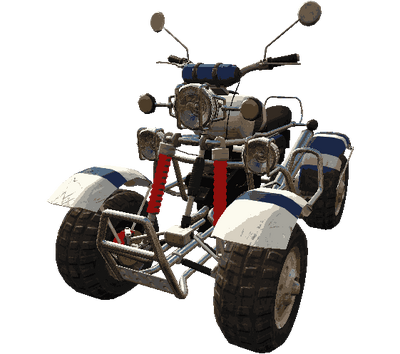 Mosquito
Unlocked
Offshore Shack
Cost
1095
Speed
Acceleration
Grip
Brake
Reliability
Asphalt
Off-road
The first available Quad, what it lacks in speed it makes up for in nimbleness.
Classic bike looks combined with a meaty exhaust note make this a charismatic little number.
Provides the best hill-climbing capability compared to other early vehicles in your roster.
Ad blocker interference detected!
Wikia is a free-to-use site that makes money from advertising. We have a modified experience for viewers using ad blockers

Wikia is not accessible if you've made further modifications. Remove the custom ad blocker rule(s) and the page will load as expected.