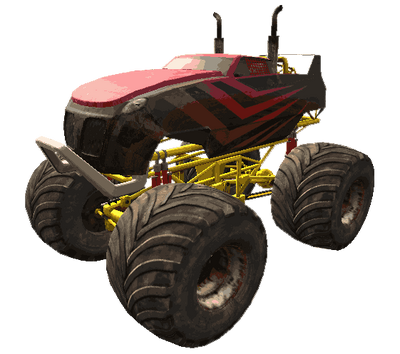 Lucha Libre
Unlocked
Tsunami Reef
Cost
5080
Speed
Acceleration
Grip
Brake
Reliability
Asphalt
Off-road
The first unlocked trucks.
Sluggish off the line, not very powerful, not very fast, but those huge wheels mean plenty of grip and climbing ability; handy for getting to those hard-to-reach liveries and vista points.
Early Truck / SUV mixed races are a toss-up between this and King Arthur . If you need more off-road climbing and terrain hugging, then Lucha Libre is your truck (the terrain-hugging means you won't lose speed by catching air off hills). If you need more speed, King Arthur fits the bill better, but it's more inclined to jump over hills than hug them.
Ad blocker interference detected!
Wikia is a free-to-use site that makes money from advertising. We have a modified experience for viewers using ad blockers

Wikia is not accessible if you've made further modifications. Remove the custom ad blocker rule(s) and the page will load as expected.