Welcome to the help us page, when we need help with things such as screen grabs etc I will post details on here
Screen Grab of zone key Edit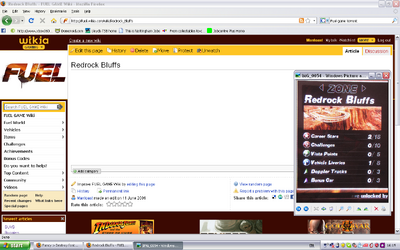 As I play on the 360 I cant screen grab, what Im after is a screen grab of the "ZONE" area shown on a map as I plan to change the part on the citiespage from boring white to black with the icons for each item (Career stars, Bonus cars etc) please see the image below as an example of how im going to change the page. This also gives you a basic idea how I want the new cities page to look like.
If your a PC user and can give me this screen grab, just upload it to this page, and I will start work on the new cities page.
-Mantoast!
Dunno if it's still needed but this is what i have so far: http://smg.photobucket.com/albums/v646/doulifee/Mysig/storage/ feel free to use.
-Doulifee
Hi guys, I was wondering if anyone could help me with the trouble I'm having with linking my article on Clothing to the drop down menu for 'Items', It's really starting to bug me
so if anyone could help me out, It wold be much appriciated
Cheers
- Maverick Sevi
Just did an overhaul of the vehicles pages. Theres still some missing stuff though.
Price checks on some of them, not sure where some came from or hwo much they were. They have a question mark so they are easy to spot.
Some place to put the Damocles and Trident
- Snowraptor