Firemoor Fields
Stars needed
~72
The plain is carpeted with a red scrubland that turns it to an open-air oven! Pilot a bike through and you know how swimming in a pool of embers feels like!
Career Stars
9
Challenges
10
Vista Points
5
Vehicle Liveries
7
Doppler Trucks
3
Bonus Car(s)
-
General Info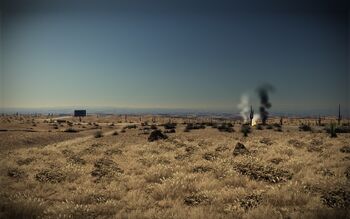 Based on the northeastern lands of Arizona, these plains seem to have no end - until there is a 750 ft. ditch known as "Canyon de Chelly". And what a ditch it is...
Ad blocker interference detected!
Wikia is a free-to-use site that makes money from advertising. We have a modified experience for viewers using ad blockers

Wikia is not accessible if you've made further modifications. Remove the custom ad blocker rule(s) and the page will load as expected.