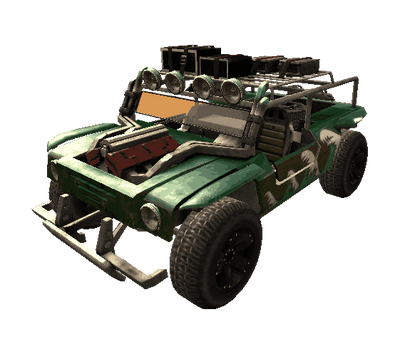 Dreadnaught
Unlocked
Drownington Cove
Cost
15170
Speed
Acceleration
Grip
Brake
Reliability
Asphalt
Off-road
The Dreadnaught has a much lower center of gravity than other vehicles, meaning that it is capable of driving at some pretty extreme angles! The relatively low power also means that when climbing hills it will not spin its wheels and lose grip.
Looking like a beach buggy, Dreadnaught makes a unique addition to your garage.
Ad blocker interference detected!
Wikia is a free-to-use site that makes money from advertising. We have a modified experience for viewers using ad blockers

Wikia is not accessible if you've made further modifications. Remove the custom ad blocker rule(s) and the page will load as expected.