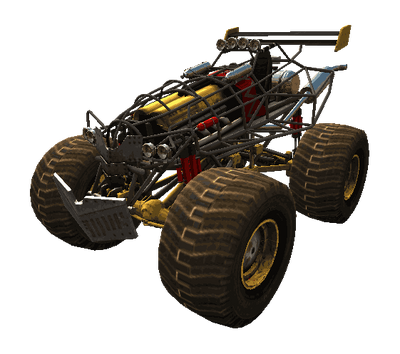 Deathtrap
Unlocked
Rainier Peak
Cost
90,100
Speed
Acceleration
Grip
Brake
Reliability
Asphalt
Off-road
Max Speed
113mph
Basically a huge buggy, Deathtrap handles like a SUV.
Looks like Trackmaniac's back and King Arthur's front welded together, then put on giant wheels.
Being lighter than The Educator, it is quicker off the gun and has a higher top speed, no matter what the speed factor says!
However, its lightness means it is weaker, no matter what the reliability factor says.