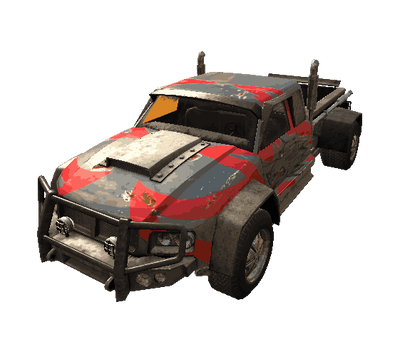 It's a road-going SUV that looks like a pick-up ... a pickup with ram bars, vertical exhausts and surprising speed.
Great on streets & straight-aways, but watch the corners as this ride is very tail-happy!
It's body mostly resembles the Dodge Ram.
Ad blocker interference detected!
Wikia is a free-to-use site that makes money from advertising. We have a modified experience for viewers using ad blockers

Wikia is not accessible if you've made further modifications. Remove the custom ad blocker rule(s) and the page will load as expected.