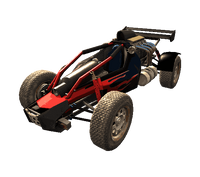 Buggies are designed to be faster off-road, yet due to their lightweight nature have a quite a low reliability compared with Muscle Cars, SUVs and Trucks. They are similar to Muscle Cars with their great speed and acceleration, yet they are easier to control around corners.
Hold down shift to sort by multiple columns
Ad blocker interference detected!
Wikia is a free-to-use site that makes money from advertising. We have a modified experience for viewers using ad blockers

Wikia is not accessible if you've made further modifications. Remove the custom ad blocker rule(s) and the page will load as expected.