Pause the game and enter the following codes under "Bonus Codes" in the Options Menu for the desired unlockable:
48992519 — Camo Army Helmet
20061977 — Road Addict Jacket
07994647 — Sludgeray
Note: If you want a complete score under General Info, Progression, Driver Gear Pieces Owned 78/78, then you will need to activate the above bonus codes.
17121973 — Lightning Bolt livery for Mudhog
18021974 — Butterfly livery for Sludgeray
18041851 — Warrior vehicle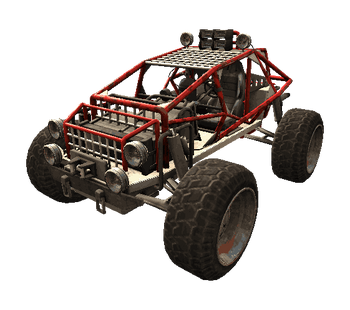 Ad blocker interference detected!
Wikia is a free-to-use site that makes money from advertising. We have a modified experience for viewers using ad blockers

Wikia is not accessible if you've made further modifications. Remove the custom ad blocker rule(s) and the page will load as expected.